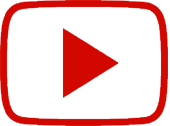 All Video Downloader
You should use the video downloader software, which has the finest status saver feature, if you enjoy downloading videos, images, and music to watch them offline or share them with your friends. You can download video and image content from more than 100 websites and applications, including Facebook, WhatsApp, Instagram, VLive, and other social networking networks.

You may download videos, social media status updates, and stories from more than 100 social media websites, apps, and resources with the help of the All Video Downloader, Status Saver, and Story Downloader app. It includes a built-in web browser so you can quickly and secretly download videos. The potent video downloader Manager on your phone allows you to view downloaded Status Photos, Status Videos, and Stories.

Using the Status Saver feature of the All Video Downloader app, you may download social media status videos and photos. Simply launch WhatsApp or another social media app, fully see the WhatsApp Status, Photos, and Videos, then return to the All Video Downloader app to save the content offline. You may quickly download Facebook movies and photos to view them offline. Videos can also be downloaded from your Facebook account. You can download videos, Instagram Stories, and clips using the built-in rapid download manager. Depending on your desired settings inside the app, you will receive a notice sound or haptic feedback after the downloads are complete.

You may download and watch a video with only one click thanks to All Video Downloader's rapid video download feature. Additionally, you may make an offline playlist and listen to them while you're on the move. What more do you require? Using the bookmarks built within the app, just log in using your preferred social network platform. To download status videos in the potent download manager, first preview your video and photographs, and then click the download option. Use of the movie downloading tool doesn't require any specific knowledge; all that's needed is an online connection.
How It Works
free Video downloader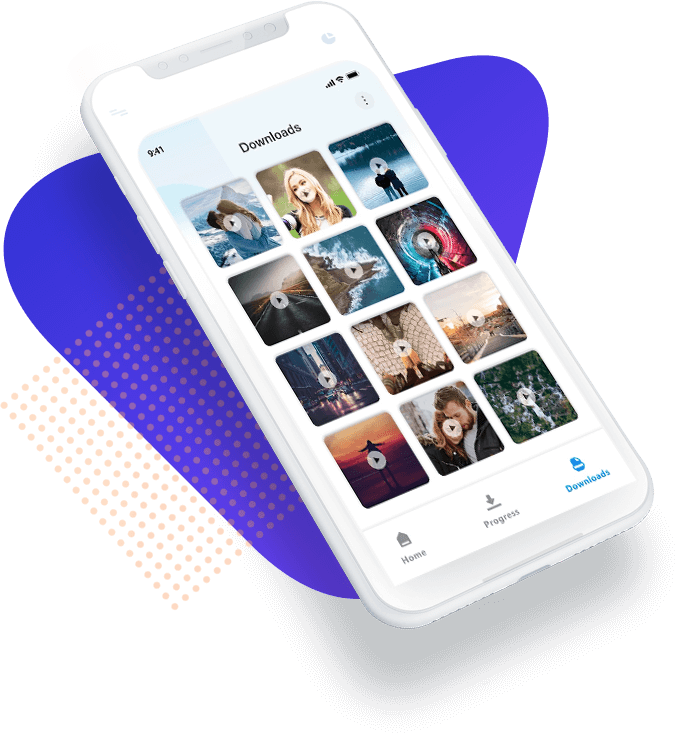 ✔️ Click the social media or video portal icon and log in using your credentials


✔️ Browse any social media status, status photos, status videos and start playing it, the app auto detects the status videos, and you just need to tap the download button.


✔️ That's it! All your social media status, status videos are downloaded using video download manager and present in the downloads folder.


✔️ You can play these social media status, photos, and videos offline from the powerful video download manager.


Download For Free
Key Features
✔️ Browse videos using the built-in browser of All Video Downloader App.
✔️ Multiple files can be downloaded at the same time.
✔️ You can download videos in the background while watching videos you have already downloaded.
✔️ While you download videos, You can see the progress in the download bar. Once the downloads are completed you'll get haptic feedback or notification sound as per your preference.
✔️ All failed downloads can be resumed from the video downloader manager.
✔️ Play videos offline with the built in video player.
✔️ Download HD Videos supported.
✔️ Download social media status, status videos and music using status saver.
✔️ Faster download speeds for fast video downloaders.
✔️ All video and audio formats supported.
✔️ Auto detect social media status, status videos and easily download them using the status saver feature in just a click away.
✔️ Full-featured video downloader manager to pause, resume and remove downloads.
Download For Free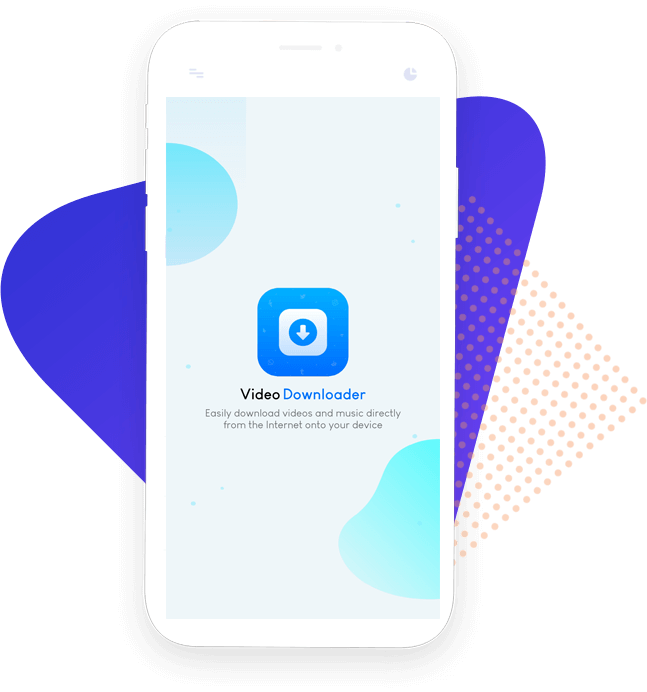 Testimonial
Wonderful App to download videos. All Video Downloader App used for to download video, movies,cartoons from different kind of plateforms.hihgly recommend.
Hassan Raza
Now I can easily download any format video with all video downloader. Keep it up ☺️
Ibn Ul Arabi
ONE of the best all'social media videos downloader app it's very easy use without any problem 😉😉
Kala SIDHU
Best video downloader easy to use and highly recommend application
Ankit Nama




FAQS
All Video Downloader app has the fastest video downloader feature where videos will be downloaded in just a click away.